1905 – 1908
1. Look for patches and splotches of shockingly bright colors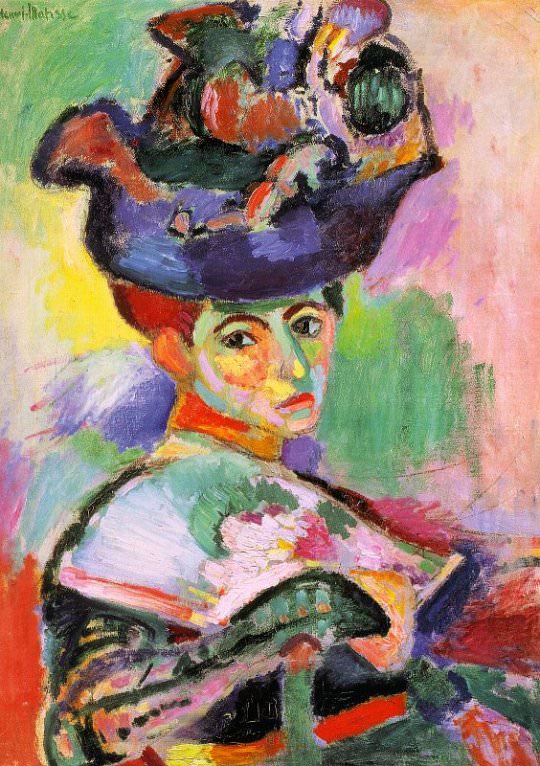 Woman with a Hat by Henri Matisse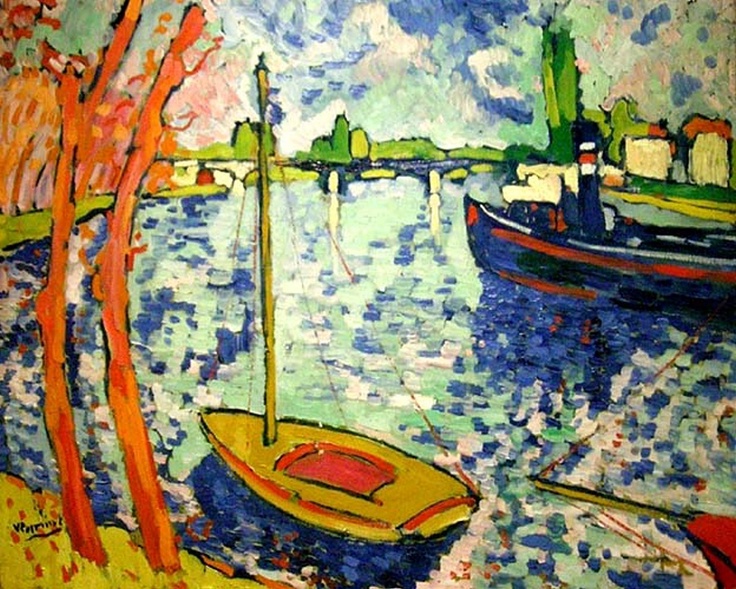 The River Seine at Chatou by Maurice de Vlaminck
2. One color in particular dominates Fauvist paintings: Red. Vibrant, blazing red.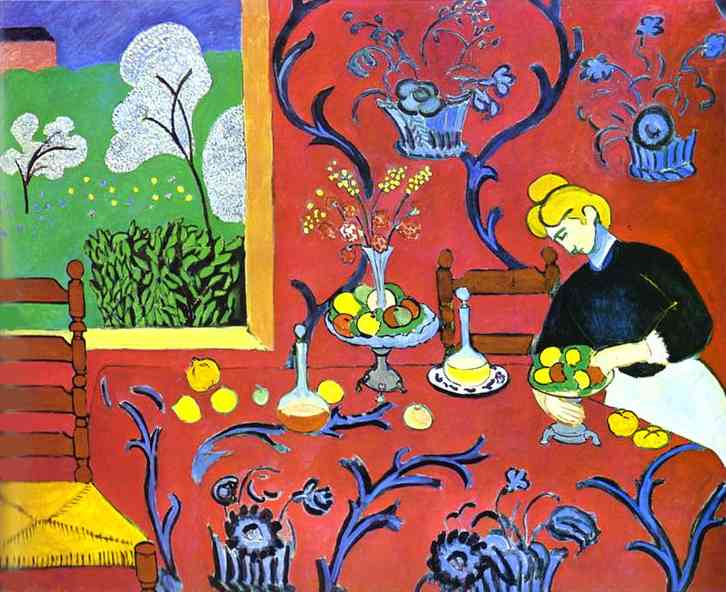 The Dessert: Harmony in Red by Henri Matisse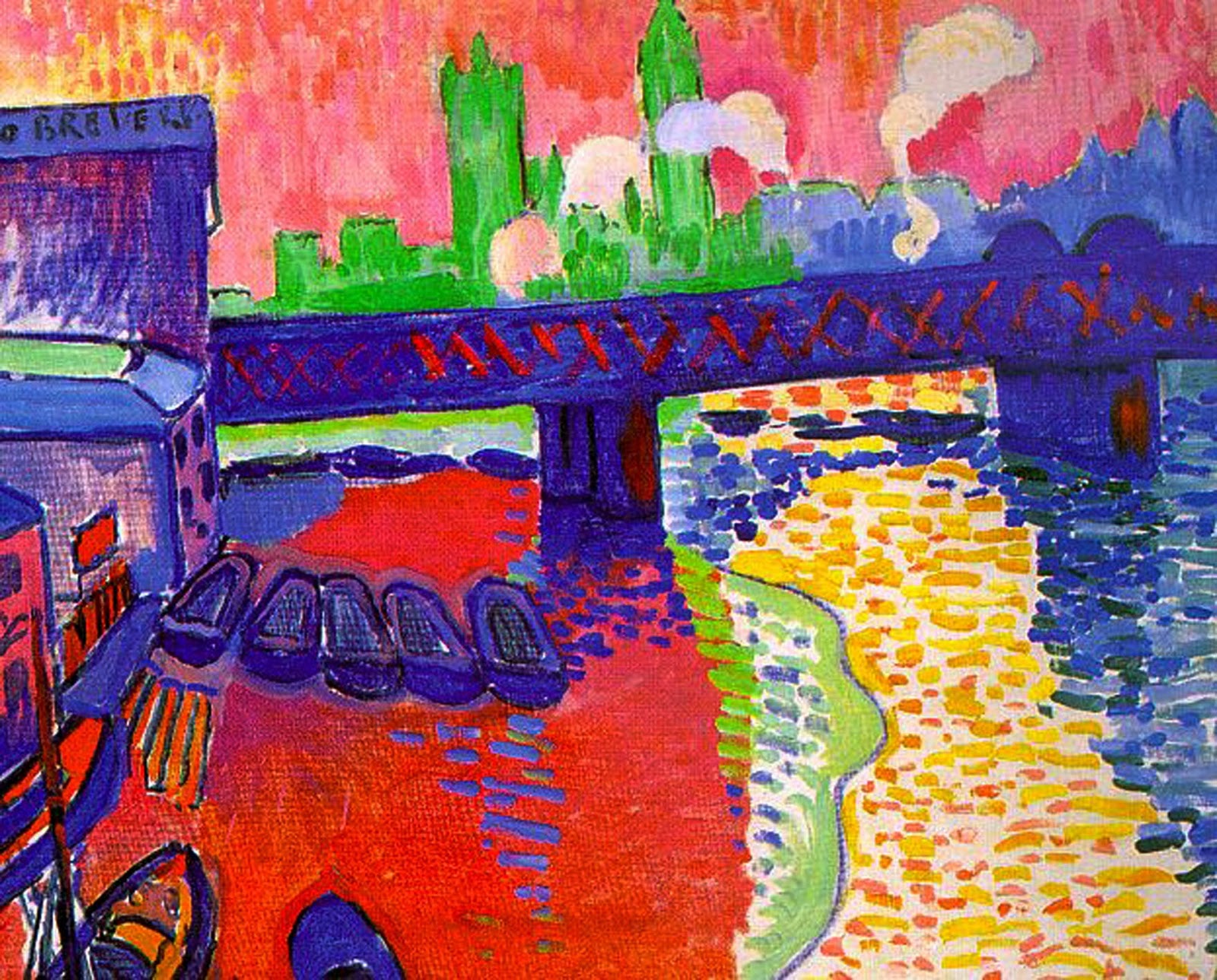 Charing Cross Bridge by André Derain
3. Look for drawings with non-naturalistic, simplified design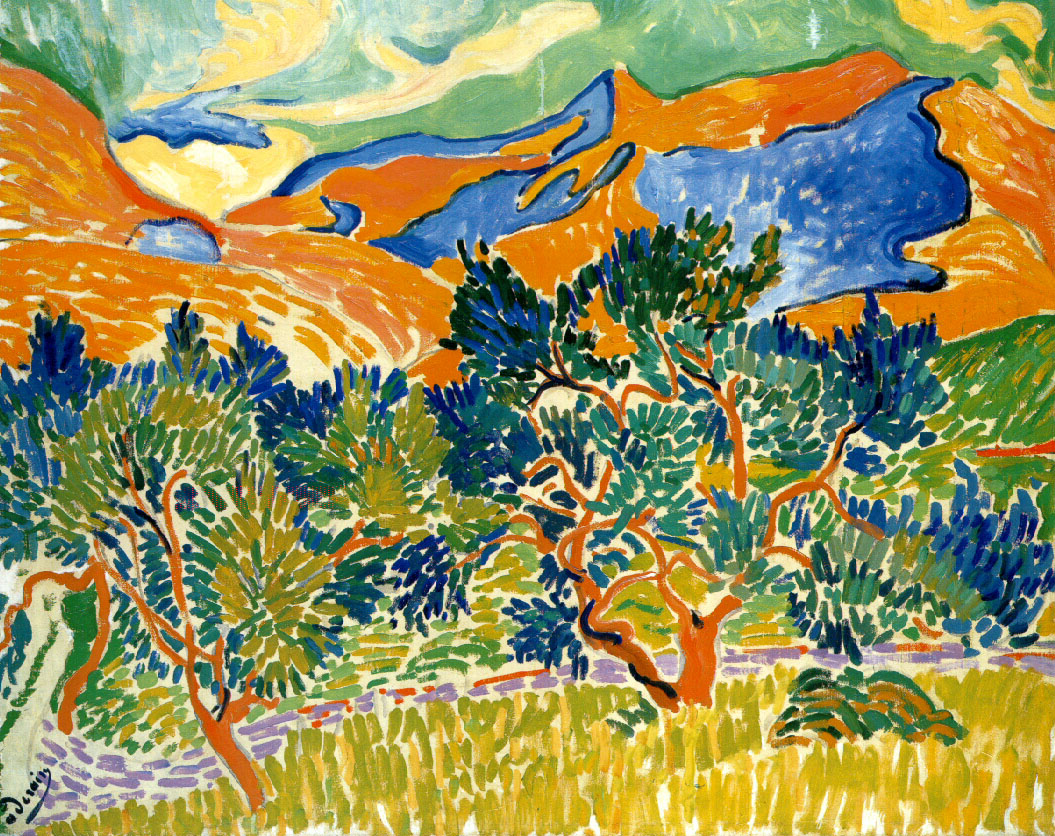 Mountains at Collioure by André Derain
How Fauvist art got its name? And where?
Les Fauves is French for The Wild Beasts. Their name goes back to a comment made by art critic Louis Vauxcelles (1870–1943) after visiting the Parisian Salon d'Automne in 1905. There he saw outrageously bold and bright paintings surrounding a Renaissance artwork, to which he sarcastically remarked "Donatello au milieu des fauves!" ( Donatello among the wild beasts!). Clearly, "fauves" was never meant as a word of praise for the artists, nevertheless the label stuck.
What gave rise to Fauvism?
"Les Fauves," with Henri Matisse (1869-1954) as their main figure, believed that colors should be divorced from physical reality. Matisse summed it up in one line: When I put a green, it is not grass. When I put a blue, it is not the sky. To the Fauves, colors treated independently from their descriptive qualities meant artistic freedom. They believed colors should express the artist's feelings. As colors lost their traditional purpose, they became the dominant force in the paintings, while shapes were simplified into two-dimensionality.
Their quasi-spiritual treatment of color and its connection to emotion inspired them to experiment further by using color at its highest intensity, particularly red. Certainly, the choice of colors seemed arbitrary and even absurd at times but their movement, which had no theories of manifesto, revolutionized the function of color in Western art. By translating feelings into color, they gave it a non-representational, non-naturalistic role. (Note, the paintings themselves and their subject matter are still figurative and recognizable. We haven't arrived at abstract art just yet.)
Rebels of a New Generation
Color without a representational (realistic) function was a radical new step. But not only did the Fauves redefine the traditional purpose of color, they rejected its soft portrayal in Impressionist artworks. Fauvist paintings showed wild brushwork and strong, bold tones. The movement, which was not organized, did not last long. It disintegrated by 1908.
FAUVISM VS. EXPRESSIONiSM
In the past, art historians incorrectly considered Fauvism as part of Expressionism. Although the two art movements sought to express emotions, the primary emphasis of Fauvism was on color unlike Expressionism. Expressionists focused on displaying scenes from reality which they distorted to show emotions of mainly torment and pain. One example is Edvard Munch's iconic painting The Scream.